The Frozen Tree Company was founded in Scotland as a family tackle business in the 1800's more for the necessity than for the enterprise as times were hard and unforgiving for tackle makers and fishermen alike.

The original concept of this family business was of being able to produce the finest tackle using the best materials available and this ethos is still at the heart of what we produce today.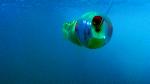 We are in this business to design handmade fishing tackle not only for today but also for the future, We are proud to say our dedication to research and development are second to none in this field and because we feel there is no other way.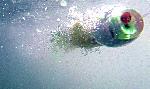 We are THE FROZEN TREE COMPANY, we don't just play at big game angling, we change it through innovation and true design.
We deliver world wide!
ALL PRICES ARE IN AUSTRALIAN DOLLARS (AUD)